The Skills and Values of Efficient Project Managers
Project Management
04 October 2022
Tracey Williams
Recent posts
---
---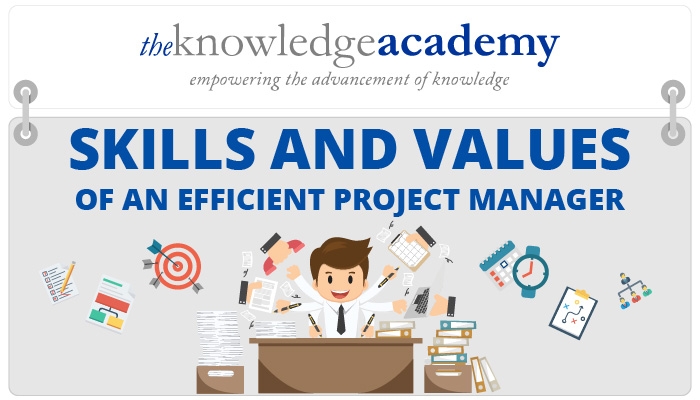 What is Efficient Project Management?
Efficiency is one of many buzzwords thrown around in the business environment, particularly in reference to project management, but what does it actually mean? It is a fairly straightforward concept. Managing a project efficiently simply involves reducing the amount of waste. Wasted resources can reference the physical materials needed to complete a project, finances or the amount of time used to complete the project, depending on the nature of the business. Efficient project management also involves making sure that your project successfully meets all of the criteria required within the agreed timeframe. So, to sum up, projects which waste a lot of resources and fail to meet their deadlines aren't considered efficient.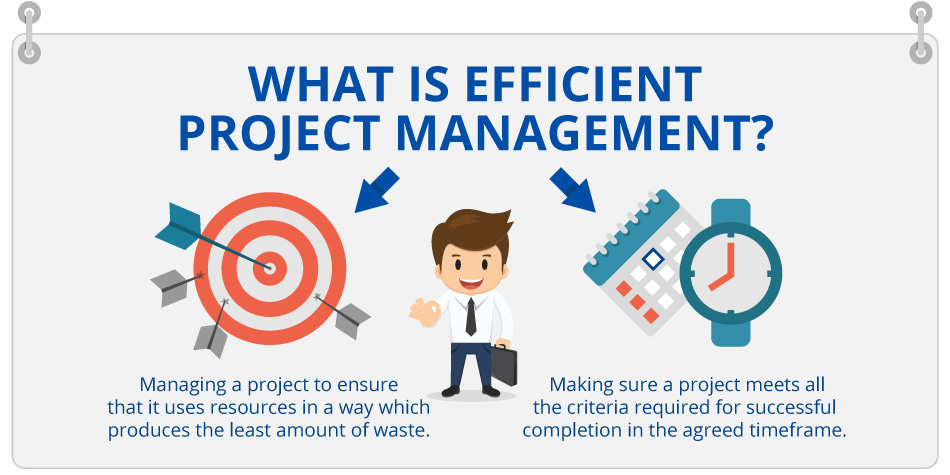 Five Essential Skills of a Good Project Manager
A successful project manager must have a wide variety of skills and values. The skills they need are extensive, with many choosing to undertake professional project management qualifications, before beginning this stage in their career.
Leadership is one of the most essential skills a successful project manager should have. They need to be able to take charge of the team and keep track of everyone's progress. Some people are natural leaders, they have an authoritative presence while still remaining approachable, while others may need to learn to lead.
Risk Management will help you to keep the project on track and prevent any significant setbacks. A good project manager will be level headed and able to spot a problem before it develops.
Communication is important for keeping everyone in touch as the project progresses. Without communication skills it's likely that the project will fail to meet expectations of the stakeholder and team members may struggle to complete their tasks on time. A good project manager will know how to speak to people directly and explain themselves clearly. They will also be able to build relationships effectively.
Budgeting involves keeping track of all the expenses a project may encounter as it progresses. A good project manager will need to be confident in their calculations in order to drive a project forwards and ensure that it is profitable.
Without Task Management a project will quickly lose focus. Being able to multitask and keep track of what each individual member of the team is working on is a routine part of a good project manager's day.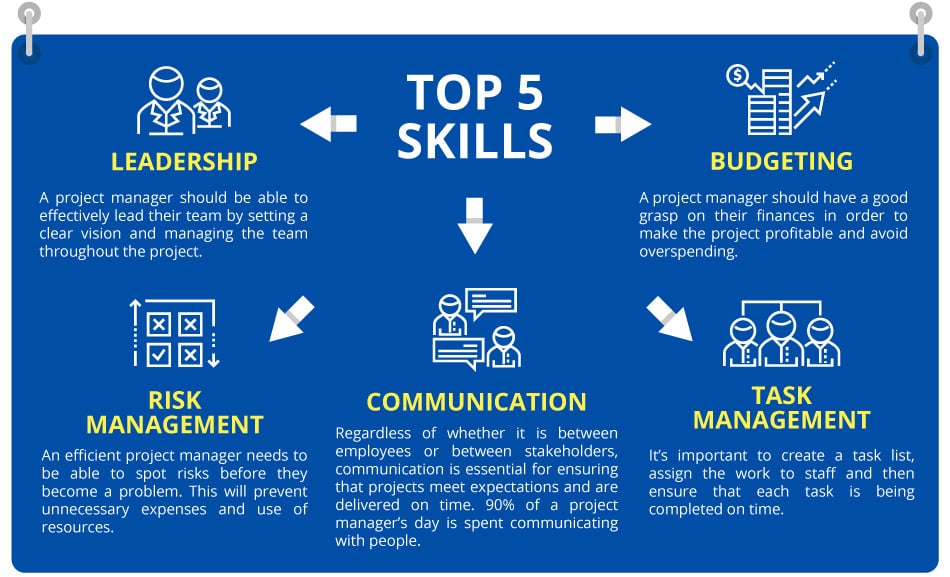 How To Achieve Efficient Project Management
Although it may sound like a complex and daunting prospect, managing a project successfully and efficiently doesn't have to be difficult. There are some simple steps that a project manager can take to ensure that they are delivering a high quality project. The first is being well prepared. If a project manager takes the time to plan ahead before beginning a project, they will be able to identify key risks and design an in depth timeline of the project for everyone to follow.
In this initial planning stage, it's also a good idea to set priorities so the steps required to complete the project are completed in the right order. Without a clear list of priorities, the project will lack the direction needed to complete it efficiently.
One way to ensure that everything is going to plan is to keep track of the timeline and hold regular meetings to discuss any issues. Of course, it's important to ensure that the meetings are absolutely necessary to avoid wasting time.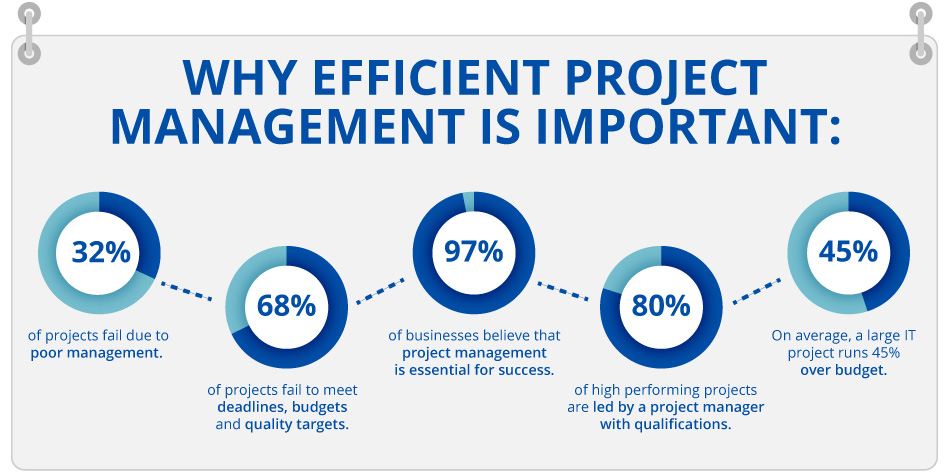 Five Key Values
A good project manager needs to be a positive person who is approachable. Those who are used to dealing with a wide variety of people will excel in a project management role. A can-do attitude and an ability to approach any situation with a sense of humour are highly valued attributes of a good project manager. It also helps to be someone who is able to accept responsibility and control of a project. They should also have the ability to act quickly and work logically to solve problems which might arise as a project progresses.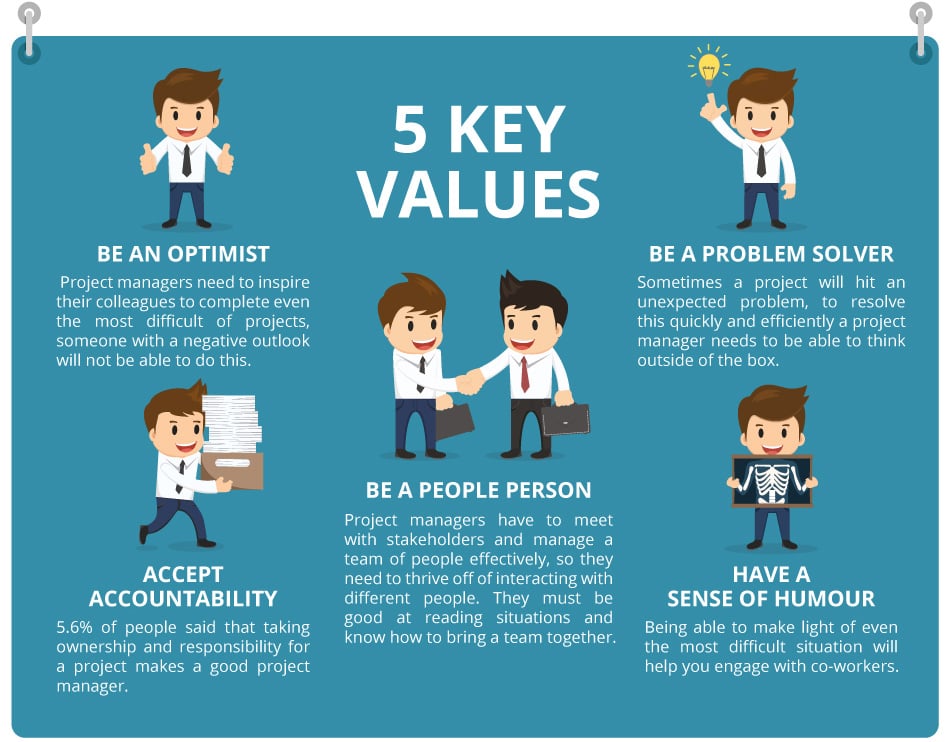 Common Mistakes
As well as knowing exactly what you need to do to be a successful project manager, it can also be helpful to know where many project managers go wrong. For this reason, it's a good idea to look at some of the most common mistakes that project managers make.
When you first begin a new project, it can be difficult to know where to start. A common mistake that project managers make is not breaking down the steps required to complete it successfully. When faced with such a large challenge, team members can become overwhelmed which will lead to a decrease in productivity levels over time.
While a plan is essential to get the project started, it's also important to remain flexible and adapt your approach to completing the project as it progresses. Staying rigidly fixed to the way you have decided to carry out your project from day one will leave you behind schedule.
Project managers who don't know their team inside out won't be using their team's strengths and weaknesses to their advantages. A good project manager will be able to identify the best members of the team for the job and put them together to create a team that will work together effectively to deliver the high standard of results you'd expect.
When combined, all of these skills and attributes make a project manager who is able to deliver projects efficiently.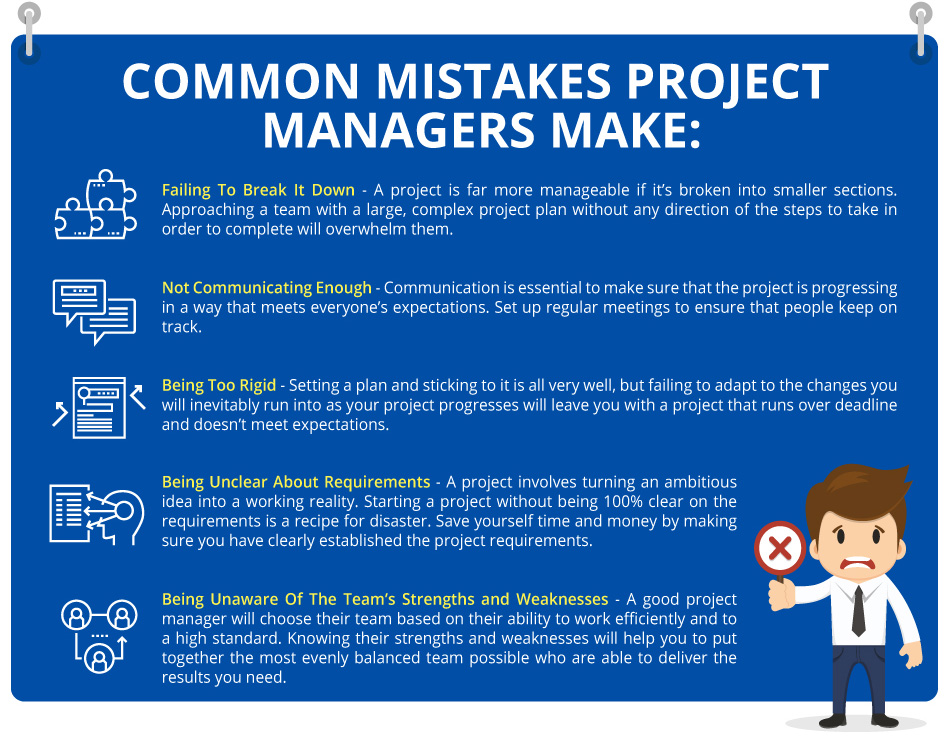 How Can I Become an Efficient Project Manager?
There are many ways to learn how to become an Efficient Project Manager. One of the most popular ways to do this is to take a training course.
There are many different styles and techniques of project management which include:
PRINCE2® (PRojects In Controlled Environments) is one of the most popular project management methodologies in the world. Its focus on best practice principles and adaptable process-based approach make it applicable to projects of all scopes and sizes within any sector.
The Agile Project Management (AgilePM®) certification combines Agile approaches used widely in the software development industry with project management techniques to produce the best of both worlds: a framework for projects that is rigorous and controllable yet able to quickly adapt to change.
Project Management Professional (PMP)® is an internationally recognised and renowned certification that demonstrates project management proficiency, adeptness, efficacy, and professionalism.
Scrum is an agile framework that enhances software delivery, through encouraging short, high-effort, collaborative, and extremely productive team "sprints", instead of working on a longitudinal, motivation-deflating, and resource-consuming project.
Change Management is about the organisation, whereby provisions adopted are suitable for all, and individuals are prepared to address issues that may arise as a result of a change.
If you want to find out more about project management, check out our comprehensive guide.
Comments
Nobody has commented on this news article yet.
Back to top