What is Kaizen? An Introduction to Kaizen
Project Management
21 July 2022
Recent posts
---
---

Kaizen has been implemented by both large multinational corporations and small businesses in Japan since the end of the Second World War. According to the most commonly accepted Kaizen definition, it's an ongoing practice of improvement which was popularised in the West in the second half of the 20th century by the success of the so-called Toyota Way, widely considered the prime Kaizen example. But what is Kaizen? How can a business benefit from implementation of Kaizen principles? Is the Kaizen approach a good choice for your business? Let's find out by first looking at what exactly Kaizen is and how it can be implemented in different situations.
What is Kaizen? Kaizen Philosophy at a glance

Kaizen is a Japanese word which literally means "improvement". In the context of business, Kaizen is understood to be a set of methods, techniques and activities that are undertaken to improve manufacturing/production processes on all levels, involving all employees, from CEOs and mid-level managerial staff to production workers and even external associates when possible.
The main goal of the Kaizen philosophy is to improve quality and productivity while reducing waste. This is achieved through continuous small - and often relatively simple - measures and actions. But when these are made to all levels of organisation and on an ongoing basis, and most importantly when they are done correctly, these small measures can lead to big changes and major improvements in quality and productivity, as well as create a better work environment.
In order to be able to implement Kaizen in all levels of organisation, simplicity is a key tenet of the core philosophy. As a result, anyone regardless of education level and skill can easily understand and implement Kaizen measures.
So, what is Kaizen? Here are the Kaizen steps as set out in the book Toyota Kaizen Methods: Six Steps to Improvement
Step 1: Discover Improvement Potential
Step 2: Analyse Current Methods
Step 3: Generate Original Ideas
Step 4: Develop an Implementation Plan
Step 5: Implement the Plan
Step 6: Evaluate the New Method
Kaizen steps can be implemented in virtually any industry sector including banking, healthcare and even public services, to mention just a few. And while originally hailed as a secret to the success of the Japanese economy after the Second World War, Kaizen has also been shown to transcend national borders as the Kaizen way of thinking has been successfully adopted by countries around the world both developed and developing - many also with help from the Japanese government.
A brief history of Kaizen
The history of Kaizen originates from post-war Japan. But while the philosophy was first implemented by Japanese companies and popularised worldwide by the success of the Japanese economy after the Second World War, the idea wasn't entirely Japanese. The "birth" of the Kaizen process can actually be attributed to American manager William Edwards Deming (1900-1993) who came to Japan after the end of war to help the country rebuild its economy. As Investopedia outlines, it was Deming who insisted on the principle of high quality being central to reducing costs and improving market share. This idea was enthusiastically adopted by Japanese companies, most notably by Japan's (and later the world's) biggest car manufacturer - Toyota. The success of the latter would prove paramount for the "spread" of Kaizen around the world.
While the so-called Toyota Way is widely regarded as crucial for the adoption of Kaizen outside Japan, Kaizen theory was also popularised- especially in the West - by Japanese organisational theorist Masaaki Imai (1930). In 1985, he founded Kaizen Institute which helps western companies adopt Kaizen, but he also authored several very influential books that helped explain what Kaizen is to the West.
What are the benefits of Kaizen and how can it boost your business?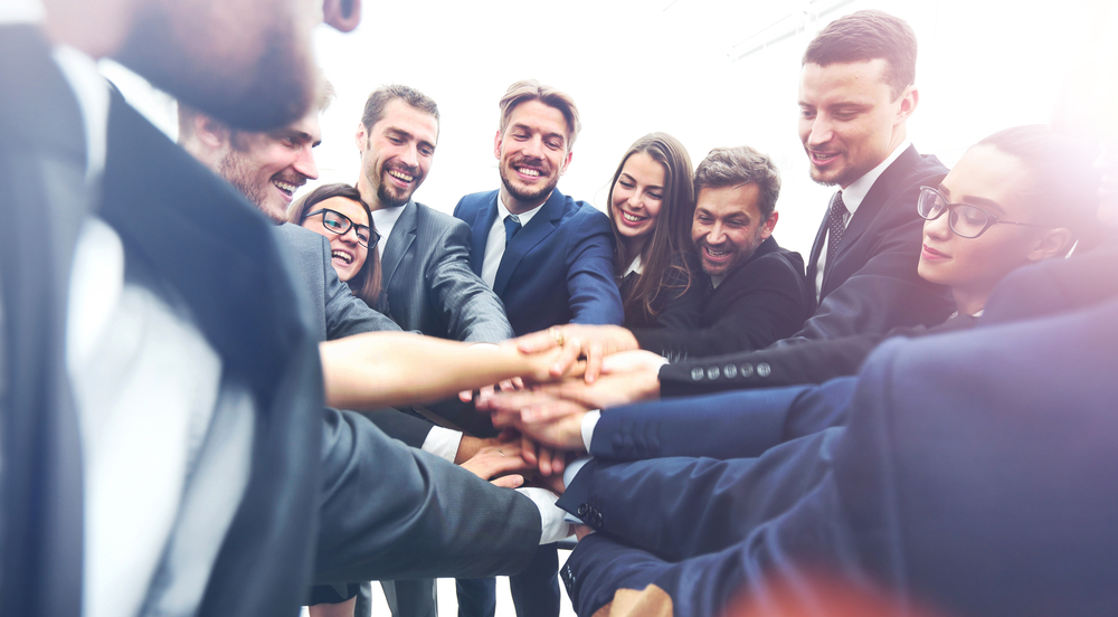 Copyright: ASDF_MEDIA / Shutterstock.com
According to Masaaki Imai, every company should embrace Kaizen. It was initially implemented by the manufacturing industry on factory floors, but the benefits of Kaizen are not limited to the manufacturing sector. On the contrary, most industries can benefit from implementation of its core principles. This is because when done correctly Kaizen helps:
Boost productivity

Increase efficiency

Improve quality of products/services

Minimise waste

Save management time

Reduce costs

Improve safety

Increase profitability

Increase customer satisfaction
Another one of the great advantages of Kaizen compared to other approaches is that it doesn't necessarily require costly investments. On the contrary, big results can be achieved through small changes. According to the Kaizen Institute, though, this doesn't mean Kaizen can be thought of as small changes leading to big results.
While it is true that small changes are central to the Kaizen philosophy, in order for them to make the required impacts on productivity and efficiency, it is important to bear in mind that everyone in the production needs to be involved and that these efforts must be part of a larger ongoing commitment to continuous improvement.
Are there any disadvantages to Kaizen?
Before you decide whether Kaizen is a good choice for your company or not, it's very important to keep in mind that besides the many benefits, there are some disadvantages of Kaizen too. And while there are ways to overcome them, some companies may find it a lot harder to implement Kaizen theory into practice than the others. This is because:
Kaizen requires a major change if the company already has an established system of management. Besides changing the established culture and "way of doing things", introducing Kaizen may also lead to an increased workload on the managerial staff which, if not handled properly, can create a sense of resentment. Kaizen also foresees very open communication between employees on all levels of organisation which may make some people, especially those at management levels, feel like they are losing authority.

Kaizen requires an ongoing commitment by all employees at all levels. Since Kaizen doesn't bring immediate effects, the initial enthusiasm can start to fade very quickly and with it, things can slowly return to normal. If this happens, Kaizen will not work.
Kaizen at Work - some of the best examples of Kaizen

Copyright: Bandit Chanheng / Shutterstock.com
To truly understand what Kaizen is and how its implementation can boost your business, it may also be worth taking a closer look at some "real life" examples of Kaizen.
Toyota - Without a doubt one of the best examples of Kaizen, Toyota was one of the first companies to embrace Kaizen's technique for continuous improvement. The Japanese car manufacturer has remained true to the Kaizen core principles until the present day. According to Toyota's outline of its values, continuous improvement sits alongside respect for people as one of the two main pillars of the Toyota Way, which helped the company grow into the world's biggest car producer.

Ford - Famous for creating the first mass produced and affordable car, Ford is also one of the best examples of effective Kaizen implementation. The American car manufacturer decided to apply Kaizen principles in the mid-2000s, which is widely considered to be one of the main reasons for the company's successful transformation in the midst of the Great Recession of 2008.

Great Western Bank - This is one of the best examples of Kaizen outside the manufacturing industry. According to the bank's 2016 Annual Report, the adoption of Kaizen & Lean principles helped them significantly increase cost efficiencies, most notably by reducing waste, eliminating redundancies and improving efficiency in the allocation of resources throughout their operations.

Mayo Clinic - The reputable American academic medical centre is another excellent example of Kaizen from a non-manufacturing sector. According to an article that appeared in the Mayo Clinic Proceedings, the very same principles that helped Toyota become a success story and a synonym for quality can also be used by health care institutions to improve quality and efficiency on the one hand and reduce costs on the other. And by doing so, they can provide a better service for patients.
Do you need Kaizen Training to do it right?

Copyright: Iakov Filimonov / Shutterstock.com
In order to benefit from Kaizen, it's of utmost importance to do it right. But do you need Kaizen training to be able to do so? A lot has been written about its continuous improvement techniques and quality improvement methods, and there are lots of free online resources that can help you learn a lot about what Kaizen is, including how to put the theory into practice. However, it's a good idea to consider going through a formal Kaizen training course anyway as it is always beneficial to have a management qualification that is widely recognised.
Here are the best reasons to apply for Kaizen training:
Get in-depth understanding of what Kaizen is and the techniques and methods it uses to improve quality and productivity

Learn how to successfully implement Kaizen using real-life examples

Learn the key strategies for how to successfully implement Kaizen yourself and how to avoid some of the most common implementation challenges and issues

Become familiar with different Kaizen tools

Find out how to plan a Kaizen continuous improvement programme

Learn how to lead Lean Kaizen events

And much more (depending on whether you choose the Kaizen Foundation course, Leading Lean Kaizen training course, or any of our other Kaizen courses
Upon completing a Kaizen training course, you will receive a formal certification, which also offers a number of benefits on an individual level. For example it can increase earning potential, it is a great way to get into project management and it can improve career prospects.
Feature image - Copyright: Rawpixel.com / Shutterstock.com
Comments
Nobody has commented on this news article yet.
Back to top